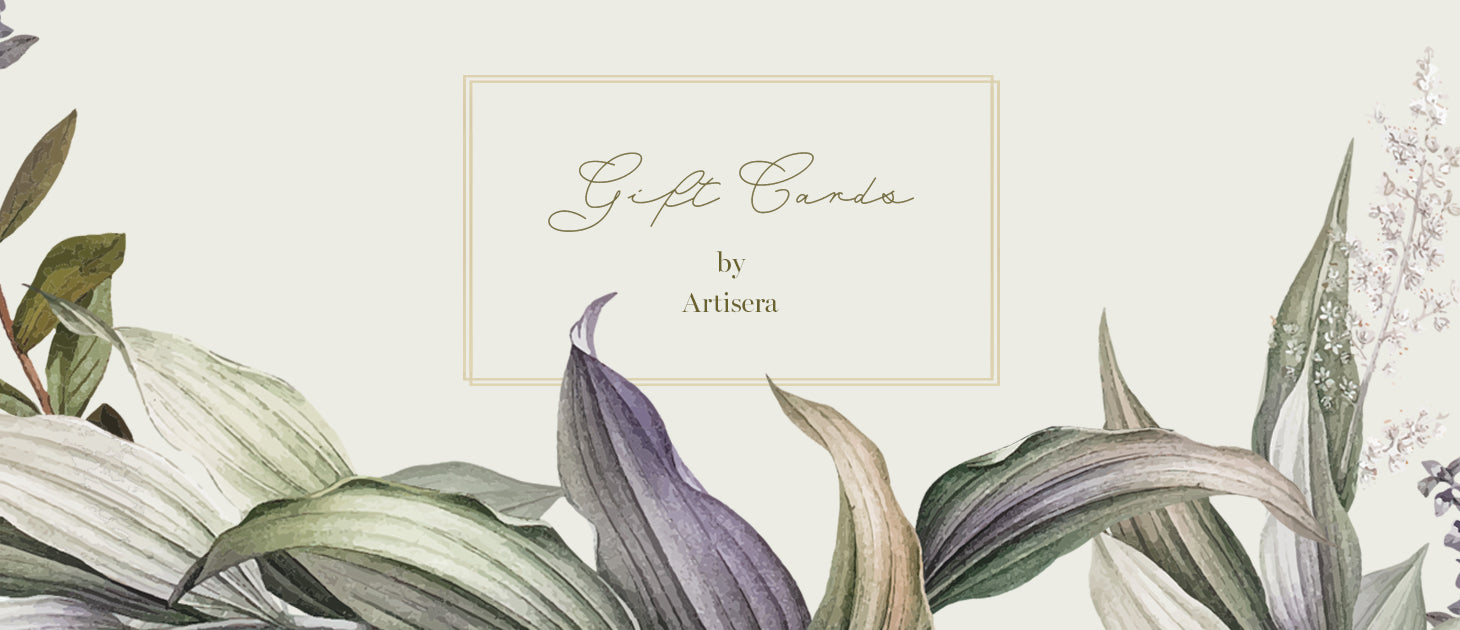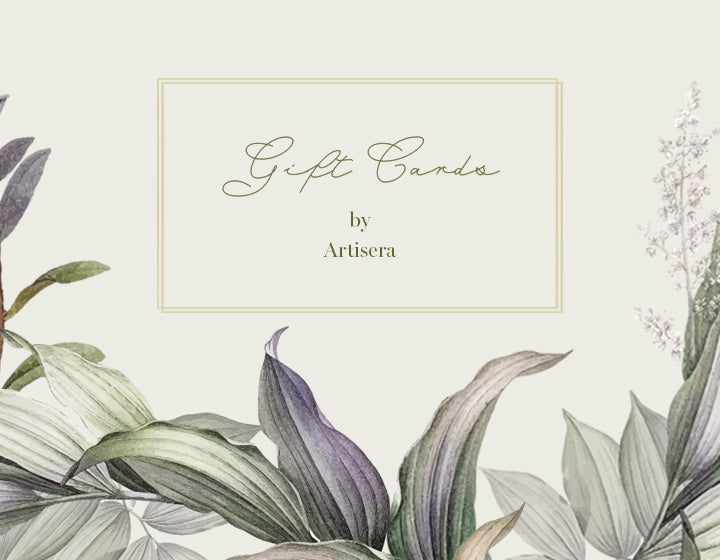 We know it can be hard to choose gifts for special people and special occasions. An Artisera Gift Card is the perfect solution – it lets someone know you care, while giving them the freedom to choose a gift they truly love! When it comes to buying pieces of art and décor, personal tastes and preferences really matter – so why not let your loved ones choose something from our carefully curated collection, that they will appreciate and treasure for the rest of their lives?
How It Works
Our gift cards are available in six standard denominations (as seen below). If you would like a gift card with a custom value, please get in touch with us and we'll be happy to assist. Note: the minimum value for a custom gift card would be Rs. 21,000.
We can email the gift card digitally, or courier it as a physical card (only within India). The gift cards are customizable with the recipient's name, sender's name, and a personal message.
Once you raise a purchase request by clicking on any of the options below, our team will get in touch with you to collect all necessary information and confirm your purchase.
So go ahead and indulge your loved ones with a gift they will love and cherish!